Come to the Texas Hill Country and enjoy a stay in one of our many accommodations. We offer rooms with a bed and breakfast feel or enjoy one of our guesthouses.  While steeped in the history of this area, the inn has all the comforts of modern life.  The highlight however, is not the modern conveniences but the personal touches. Wine glasses, and bottle openers, extra pillows, and blankets, homey quilts, and ceiling fans are just a few of the touches in the rooms. Our park and deck area are a perfect place to enjoy the stars, a campfire, or just watch the world drift by. Have a beverage, play some Bocce Ball on the grass, or make new friends around the fire pit, after a day exploring the myriad of things to do in and around Blanco.
(830) 833 - 4502
902 Main Street
Blanco, TX 78606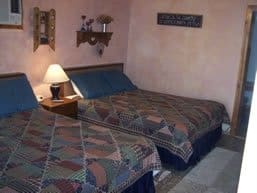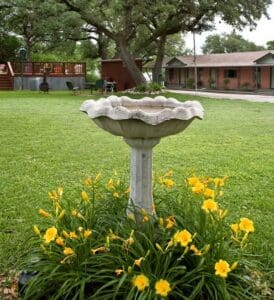 Amenities:
WiFi
Complimentary Coffee
Kitchenettes Available
Microwave
Refrigerator
Cable TV
Hair Dryer
Pet Friendly
Smoke-Free Property
Near Downtown
Area Attractions:
Aside from fabulous restaurants and quaint shops people say "what is there to do." Blanco is minutes from many, many popular destinations. Rivers, Lakes, and Parks are reasons people are drawn to our area. Seven of the best Texas Dancehalls are just around the corner. Tour the Texas Wine Country; it seems a new vineyard is opening each season. These things pale with all the festivals and events the area offers. The best thing is if you want to do nothing, breathe fresh air, and look at beautiful birds or stars, this is the place.