Our rooms are spotlessly clean and our rates are very reasonable. Come stay with us and enjoy coffee in the AM, friendly service. We try to do a little more than the average motel…anything to make your stay more comfortable and convenient.
(307) 864 - 3141
112 HIGHWAY 20 S
THERMOPOLIS, WY 82443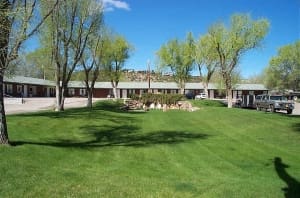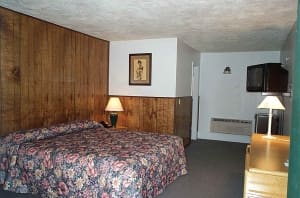 Area Attractions:
We are located in Thermopolis, Wyoming - "Home of the World's Largest Hot Springs." We are just minutes from Hot Springs State Park, which has waterslides and soaking pools. We are close to hiking, swimming, boating, white-water rafting, fishing and gorgeous views. We have access to the Big Horn River which is located just across the road. We are within walking distance of everything in the town of Thermopolis, which is home to many restaurants and shops. From our motel, it is just over a mile to Hot Springs State Park and most of the town's businesses are located between us and the park. Stop by on your way to Yellowstone National Park.
Specials:
Call for details.