Hidden Valley Motel is a tiny family operated property, and while our small size may limit our ability to provide certain large property features, our size does allow us to personally clean and decorate your guest room and hopefully on departure you will leave with the feeling that you have visited with friends that cared about your visit.
(828) 963 - 4372
8725 North Carolina 105
Boone, NC 28607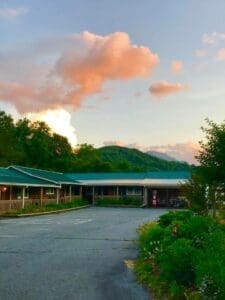 Amenities:
Microwave
Refrigerator
Smoke-Free Property
WiFi
Area Attractions:
Skiing, bicycling, shopping, canoeing, fishing, rafting, camping, hiking. . . so much to do!