Motel 3 is a historic motor court motel that has been renovated and updated into 11 furnished one bedroom cottages. The nostalgic look of Motel 3 Johnson Court is often the subject matter of paintings and photos as well as film projects. We are happy to support local artists! Weekly stays only.
(210) 534 - 5800
4302 South Presa Street
San Antonio, TX 78223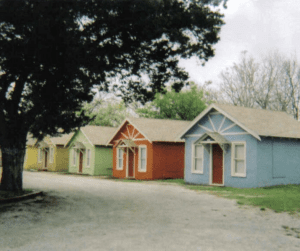 Area Attractions:
Well, it's San Antonio! Lots to see and do here.